Read All About It... New NEO Pop Up System!
01 Nov, 2009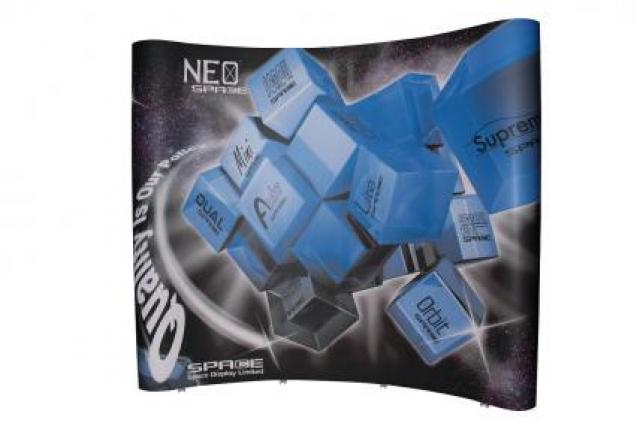 Our first totally magnetic pop up bundle offering excellent value for money
A totally magnetic pop up package, features include a lightweight aluminium frame, magnetic locking arms, magnetic hubs, magnetic channel bars and magnetic panel alignment. The package includes a stylish wheeled transit case with a folding wooden case conversion top, two 150w flood lights and  a foam lid insert to store the lights. The Neo is available in 3x3 and 3x4 frame configurations in curved and straight styles
Simply the best fully magnetic pop up system on the market!